MHM - Flatiron 42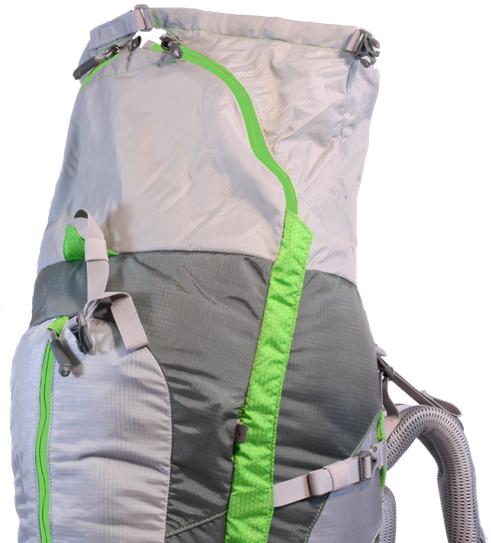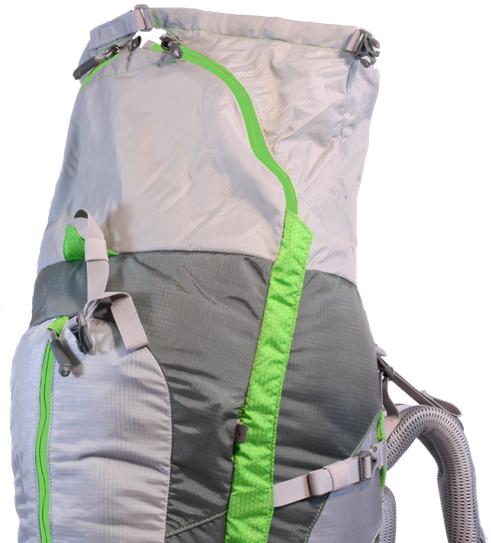 MHM - Flatiron 42
The Flatiron is proof that great things really do come in smaller packages. This pack's clean design and size work great for just about any activity but it's perfect for quick backpacking trips
Product Specs:
The Flatiron is proof that great things really do come in smaller packages. This pack's clean design and size work great for just about any activity but it's perfect for quick backpacking trips. We've found that plenty of you out there wanted a pack in this size range built with the comfort, adjustability and features of a larger pack but still clean enough to carry for everyday use…BAM-POW! We listened and gave you what you so desire. The Flatiron maintains all the right stuff to set itself above all other packs in this size range. Just like its big brothers, the top lid, straps and hipbelt are all removable so you can use a simplified and lighter version of the pack. To improve access to your gear, we put a long vertical YKK zipper that runs up the side and all the way through the top of the pack. For stashing your essentials, we added 2 zippered hipbelt pockets, 2 large stretch pockets on the each side, and a large zippered front pocket. It sports a lighter version of our sturdy sYnc A.C.™ adjustable suspension system, ventilated backpanel, VariCant™ dual-pivoting hipbelt and plenty more features that make all other small technical packs out there tremble before it.
Features:
air channeled mesh backpanel
Slide n' lock adjustable harness
VariCant™ dualpivoting/fully adjustable hipbelt
large center zip pocket with internal mesh divider
roll-top enclosure under top lid
hydration reservoir compatible
top and side panel access (side panel zipper allows pack to be opened up completely flat)
dual-access zippered top
detachable top lid converts into a small day pack
water-resistant clear coated mesh "dry pocket" inside top lid
external compression straps
7 pockets + main compartment
adjustable and deployable ice axe/trekking pole loops
deployable bottom straps
Specs:
Volume: 42 liters
Weight: 4.5 lbs / 3.9lb*
Fits Torso: 16-23 in.
Fits Waist: 29-40 in.
Number of Stays: 2
Main Pack fabric: 315 denier ripstop Invista CORDURA® Plus, Nylon 6.6, 80g PU/DWR.
Bottom Fabric: 840 denier Invista CORDURA® HD, Nylon 6.6, 80g PU/DWR.
Shroud Fabric: 100 denier seam-taped Nylon 6.6, 80g PU/DWR
POP color: 210 denier mini diamond, Nylon 6.0, 40g PU/DWR.
Frame Material: 3mm x 20mm 6061 tempered aluminum stay and 1.5mm HDPE framesheet
*weight of pack with all removable features removed (top lid, straps and hydration holster)
Feeling the warmth of the sun on your face, blue-sky overhead, the earth under your feet and always wondering what is in store around that next bend in the trail. It's that enjoyment, curiosity and wonder that keeps you pushing down the trail and life is no different. Through the ups and downs you never know where you will end up but you keep pushing ahead taking in everything life has to offer. Growing up in the mountains of Colorado, my best friends and I spent most of our lives together in the outdoors. Our summers were consumed by hiking, camping and fishing and we devoted our time to snowboarding in the winter. This lifestyle was very familiar and comfortable to us, but in 2009 -at 22 years old- we were nearing the end of our path in college surrounded by uncertainty. We had no idea where our trail would lead once we set foot into the "real world". Jobs for college grads were few and far between due to the poor economy and the idea of taking a traditional "white-collar" path after college terrified the both of us.
A few months after graduating college, we forged our own path and decided to start a new brand of backpacks. Our never-ending love for the outdoors and refusal to settle led to the birth of MHM. This passion is carried directly into the quality and innovation of the packs we make. Why did we choose backpacks? Well we believe that backpacks are one of the single most important items people use. Whether you are trekking through the woods or going to work and school, people need an efficient way to carry their belongings without having to balance it on their heads or strain their backs.
The term "corporate" does not apply to us and it never will. We are a couple of guys, just like you, who love being outside doing what we love. Spending time on the trail and talking to people directly about what they want in a backpack is what inspires our designs. Our packs do not follow a traditional path either as they bring a new and fresh perspective to the pack world. Using only the best fabrics and an over-obsessive attention to detail has produced what we believe to be the best packs out there. The quality, unique features and compartmentalized design are like nothing else. We truly hope you enjoy using our packs as much as we've enjoyed designing them for you. When hiking in the backcountry it's all about the little things so remember "we've got your back" no matter where your path leads. Hope to see you out there!