Heimplanet - Monolith Duffle Bag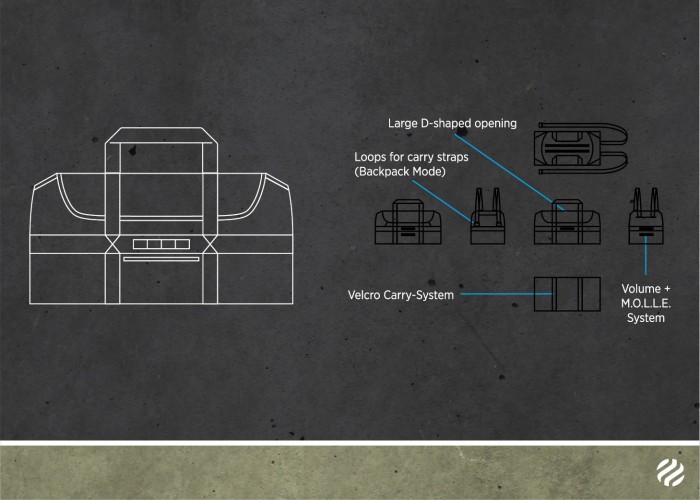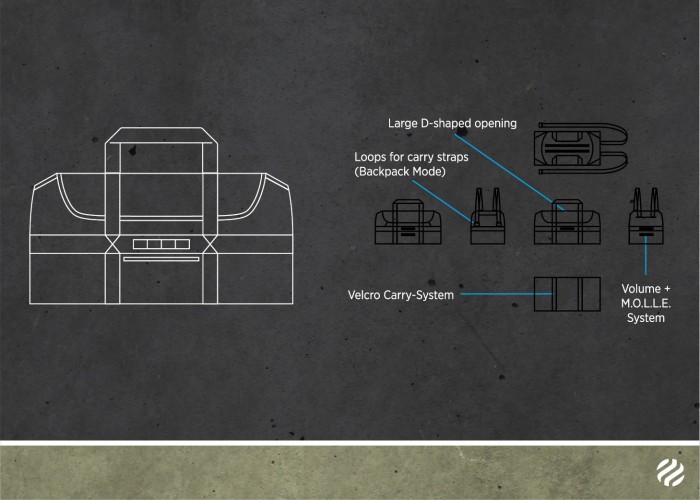 Heimplanet - Monolith Duffle Bag
The Duffle Bag is the heavy load champion of the Monolith Series. Itsvolume of 85l allows you to bring nearly everything, everywhere.Two stowable shoulder straps and the Velcro Carry-System ensure a maximum of flexibility for loading and carrying.
Product Specs:
The Duffle Bag comes with two detachable shoulder straps, which can be stowed away and used in multiple ways. This helps you to find the best carrying option. A large D-shaped opening of the Duffle Bag enables an easy access to the main compartment and an easy loading.
The Velcro Carry-System consists of two Velcro belts on the bottom of the Duffle Bag. It allows you to attach extra items to the bag. You can also attach your skateboard and take the Duffle for a walk. The Duffle Bag comes with four areas of M.O.L.L.E. webbings which allow you to add extra items or the additional pouches from our VOLUME+ Series to your bag. Like this you can create your customized Duffle Bag.
ADDITIONAL INFORMATION
Features
Velcro Carry System
Stow pocket for shoulder straps
IncludedAdditional zipper cords in various colors
Size
Size: 67 x 37 x 34 cm (L x B x H)
(26.5 x 14.5 x 13.5 inch)
Volume: 85l
Materials
840D Ballistic Nylon PU
840D Ballistic Nylon TPU
1680D Ballistic Nylon PU
Titanium G-Hooks
YKK Zippers
Duraflex Plastic Parts
Weight1620g (3,57 lbs)
Delivery Time2-3 working days
Two years ago (2008), Stefan and I decided to start our own business. Two days later we agreed to do some research on tents. We had just remembered an idea we talked about in 2003 during a surf trip in Portugal, while camping on the beach. We were exited about the idea but we wanted to keep our involvement low – wanted to treat our idea as some kind of a side project – it was not the last time, something turned out to work a lot differently.
After days of researching, drawing, brainstorming, and discussing, we identified different ideas and concepts we wanted to put to a reality check. Some turned out to be way too expensive, some just impossible to realize and others not reasonable enough to make a real difference to already existing products. After a very frustrating day of research there was just no idea left, none of them seamed to work. The project seemed to have reached its end before it actually started. One month of work for nothing? I called Stefan that day and presented the frustrating results, but he reacted very calm:
"Just relax, have a beer or two, we will find something that works."
And we did. Thinking of all the ideas that failed worked like an idea blender. It was that night our idea of an inflatable tent started to appear and bornintents was born.
Now, 23 months later we past a lot of these difficult stages and we hope we learned something from every single one of them. One lesson we learned for sure: Never give up, there is always a solution and someone who knows it, sometimes you just have to travel further.
We now entered the final phase of our product development process. Stefan just arrived in China. He and our designers will now take care of the final steps.
Thank you all for your great support and helping us grow, we really appreciate it.